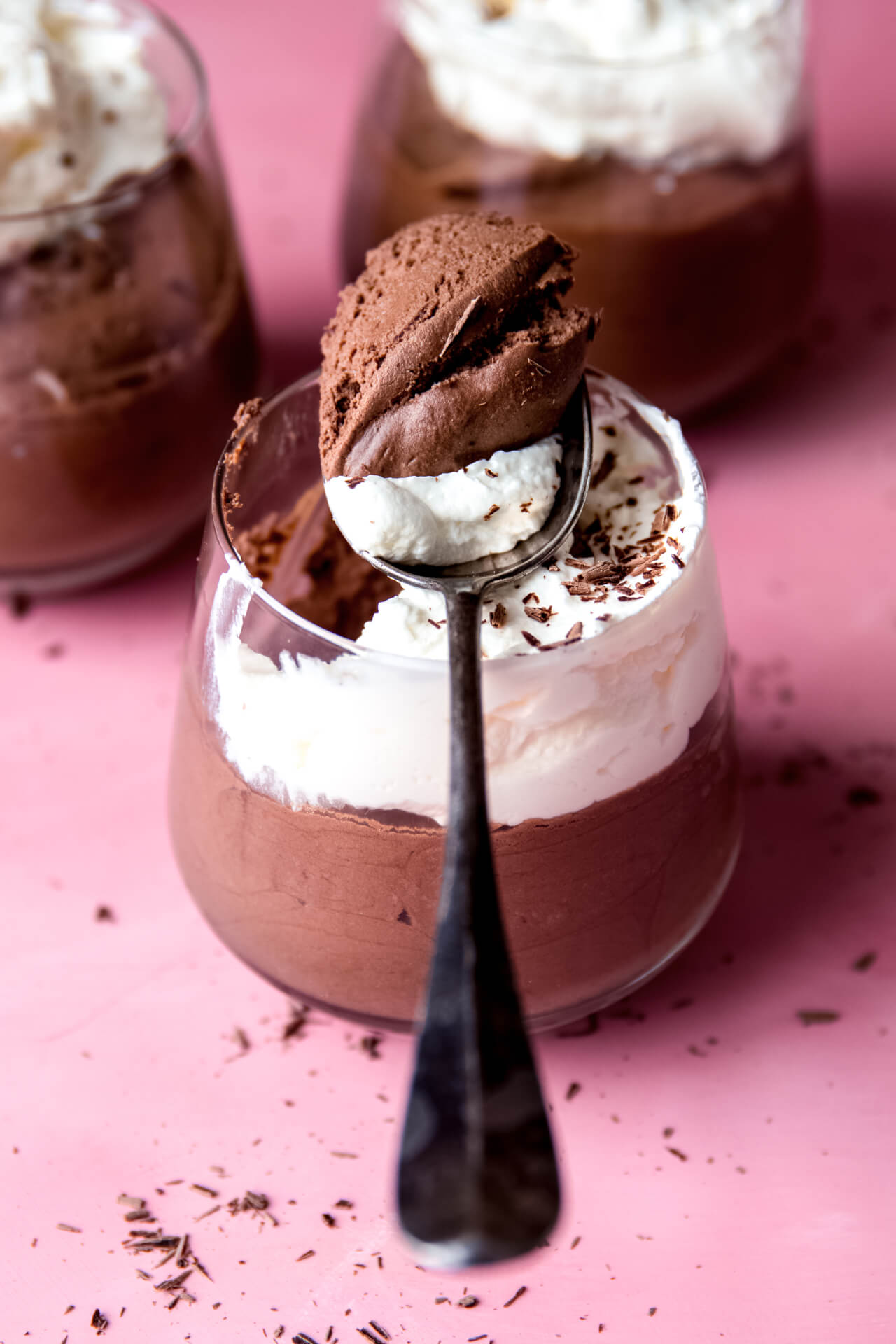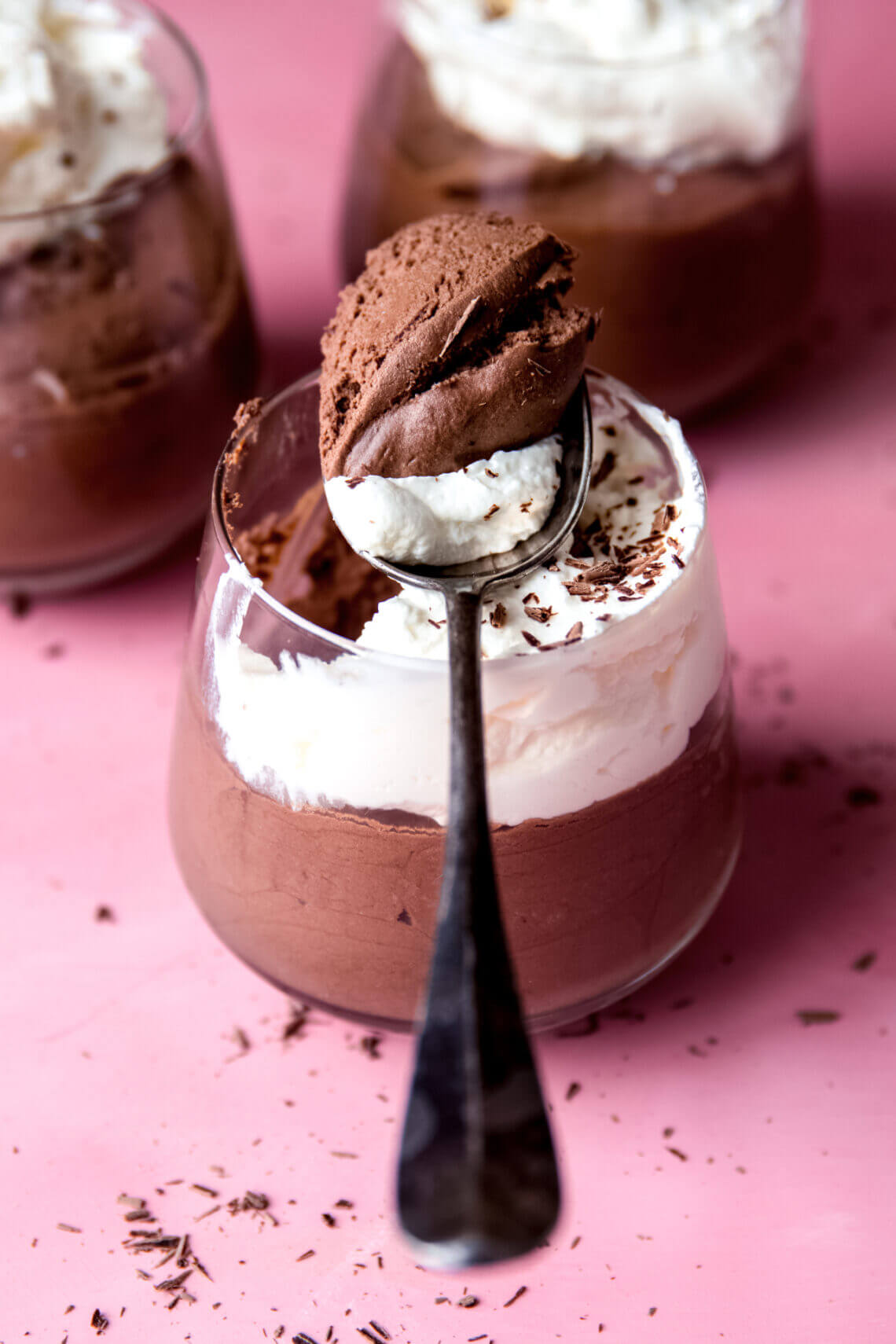 Homemade chocolate mousse cannot be compared to what you can buy in the supermarket. This is a lot richer, creamier and you can taste the chocolate very well.
Chocolate mousse
I used dark 70% chocolate but you can use a mix. In the Netherlands they sell a chocolate called dark milk. It's a 50% chocolade with the rich taste of a dark chocolate but the creamy texture of a milk chocolate. Whatever you use, make sure it's a chocolate you would eat on its own. The flavour relies heavily on it.
Raw eggs
Don't eat raw eggs if you're at risk for salmonella, like during pregnancies. I have no problems eating raw eggs but if you don't want to or can't heat up the eggwhites with the sugar au bain marie until it reaches 70 degrees celcius. Heat up the heavy cream with the eggyolks, mix everything and let it cool off to roomtemperature.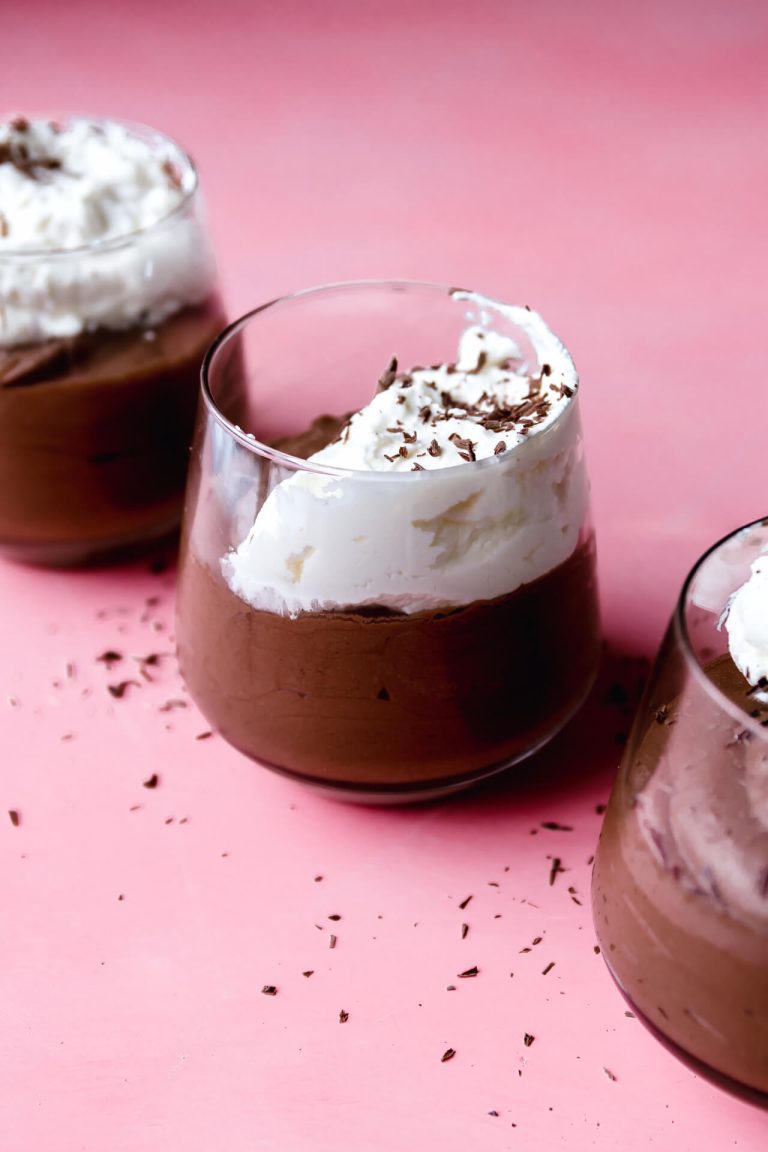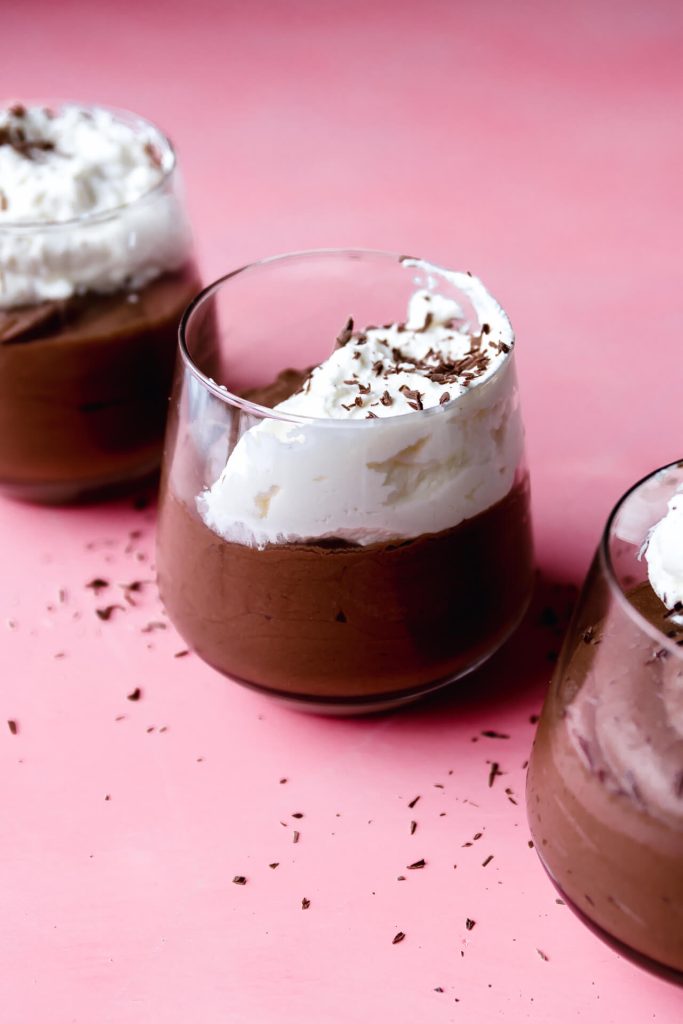 Chocolate mousse
Ingredients
200

grams

dark chocolate

2

2 eggs, seperated

35

grams

sugar

200

grams

heavy cream

extra cream + shaved chocolate for serving
Instructions
Melt the chocolate with 50 grams heavy cream au bain marie, let this cool off until roomtemperature.

Whisk the eggwhites together with the sugar until it forms stiff peaks. In another bowl whisk the cream until thick.

When the chocolate has cooled off mix in 2 eggyolks. Fold the eggwhites through the chocolate and lastly fold in the heavy cream.

Divide the mousse in 4 glasses and let this sit in the fridge for 4 hours before serving.