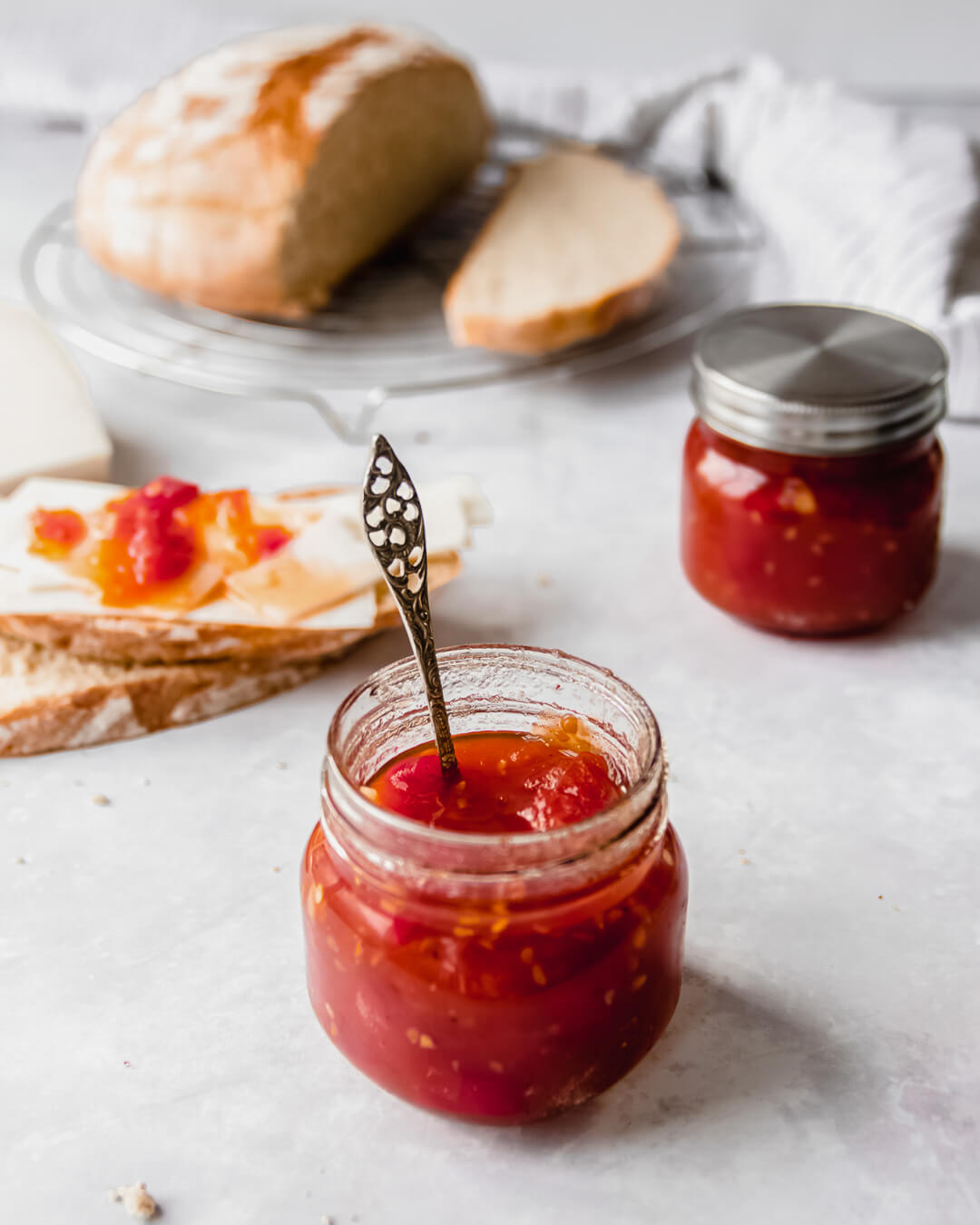 They sell this stuff everywhere in England. It's such a shame they don't sell it in the Netherlands. But, I thought, how hard can it be to make myself.
I've never been a massive fan of jam until I got this with some cheddar scones . Holy moly! What an awesome combination of flavours.
Easy
Making jam is very easy. You boil fruit, or in this case tomato and chili peppers, with sugar and some vinegar and that's pretty much it.
Not quick
This may be an easy recipe but it's not very quick. You'll have to simmer your jam for at least an hour but you can do other stuff in the meantime. Just make sure you stir occasionally.
chili jam
Ingredients
4

tomatoes, diced

3

chilipeppers, chopped

2

gloves of garlic, chopped

200

grams

white sugar

65

ml

red wine vinegar
Instructions
Gently sweat the garlic, tomatoes and chili peppers until it's softened a bit.

Add the red wine vinegar and sugar.

bring this to a boil and reduce the heat to let it simmer for about an hour. Stir occasionally.

Transfer the jam to a weckpot and let cool off completely before serving.