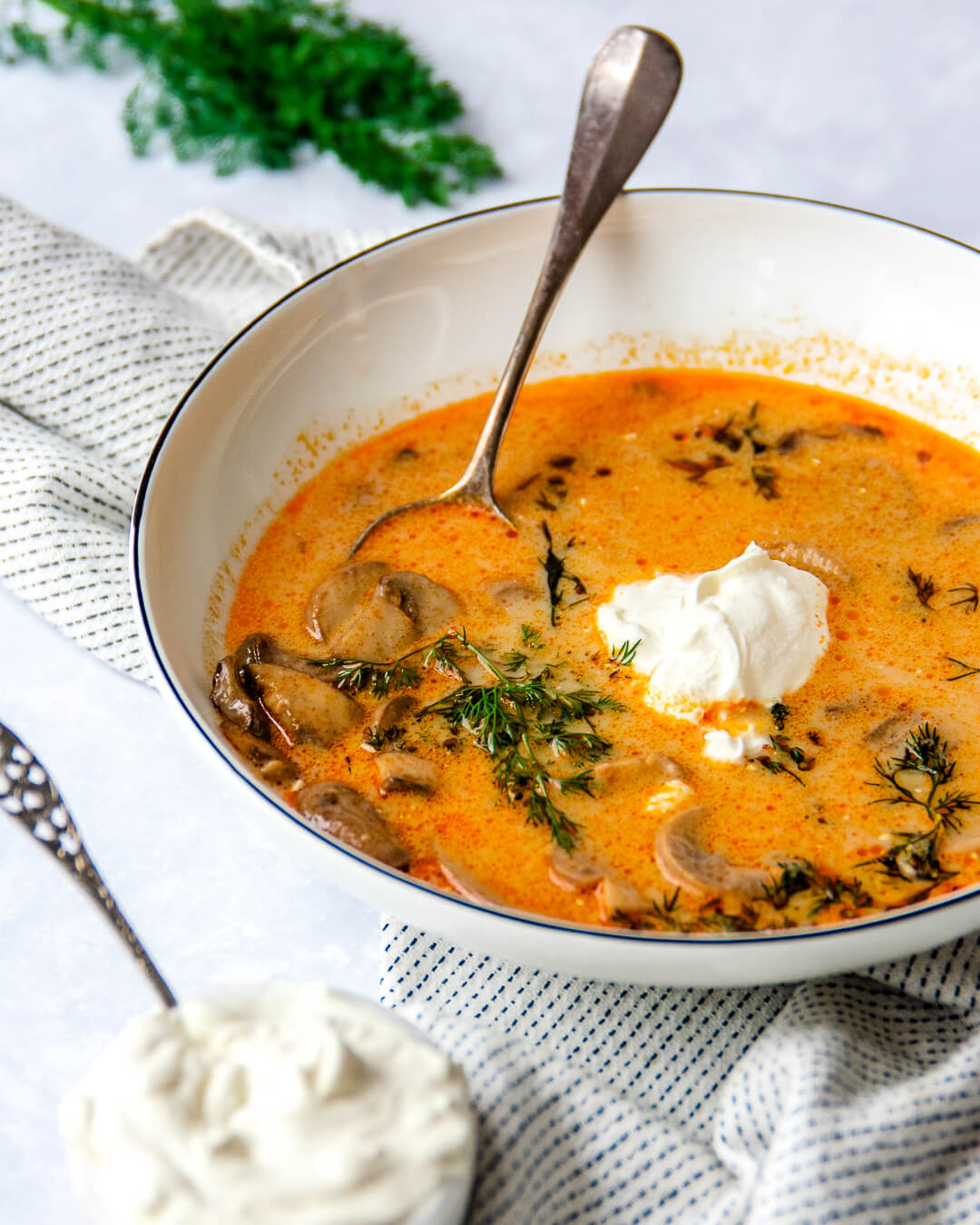 We used to eat mushroom soup all the time when I was younger but that was a more mild variety. I've now developed a taste for more outspoken food.
Mushroom soup
Het fijne van soepjes is dat het over het algemeen heel snel klaar is, een uitzondering is uiensoep, maar verder ken ik weinig soepjes die lang duren om te maken.
I was craving mushrooms the other day so a mushroom soup was the easy choice.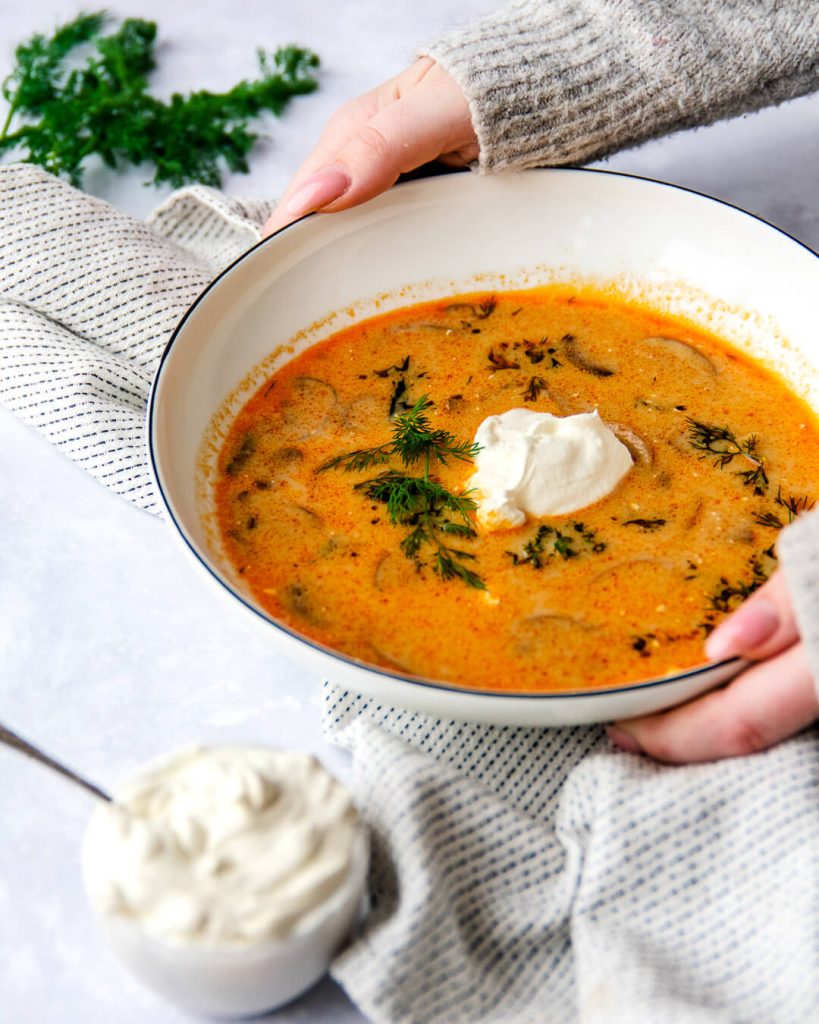 Mushroom soup
A quick and easy flavourful mushroom soup
Ingredients
500

grams

mushrooms, cut in slices

2

onions, diced

2

cloves

garlic

2

tablespoon

flour

2

tablespoon

spicy paprika powder

1

tablespoon

Soy sauce

250

ml

milk

750

ml

vegetable stock

bit of

olive oil

creme fraiche en tijm om mee te serveren
Instructions
Heat up a bit of olive oil and brown the onions with the garlic. Add the mushrooms and bake until all fluids have evaporated.

Add to the pan the flour and paprika poweder, stir and let this sit for a minute or two (you want the flour to cook otherwise you'll keep the flour taste in your dish). Add the milk bit by bit while stirring.

Now add the saoysauce and the stock.

Let this simmer for about 10 minutes. Taste to see if the soup needs salt and/or pepper. Serve with a spoonful of creme fraiche and some fresh tyme.
Notes
The flour is so the soup is a bit thicker. I had some oil left in the pot but If you dont, add some oil and stir the flouw and paprika powder through it. Then add, while stirring, the milk bit by bit.