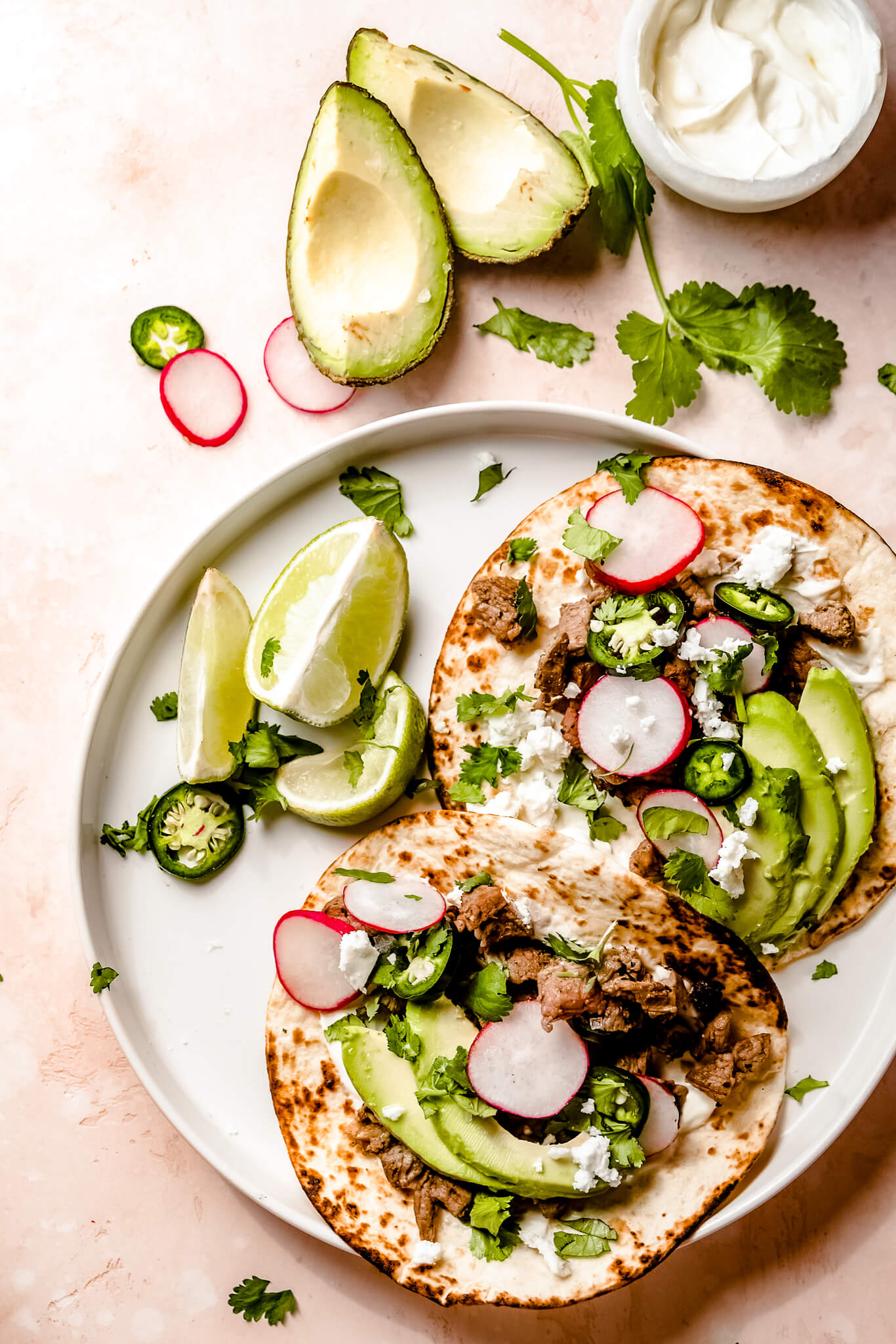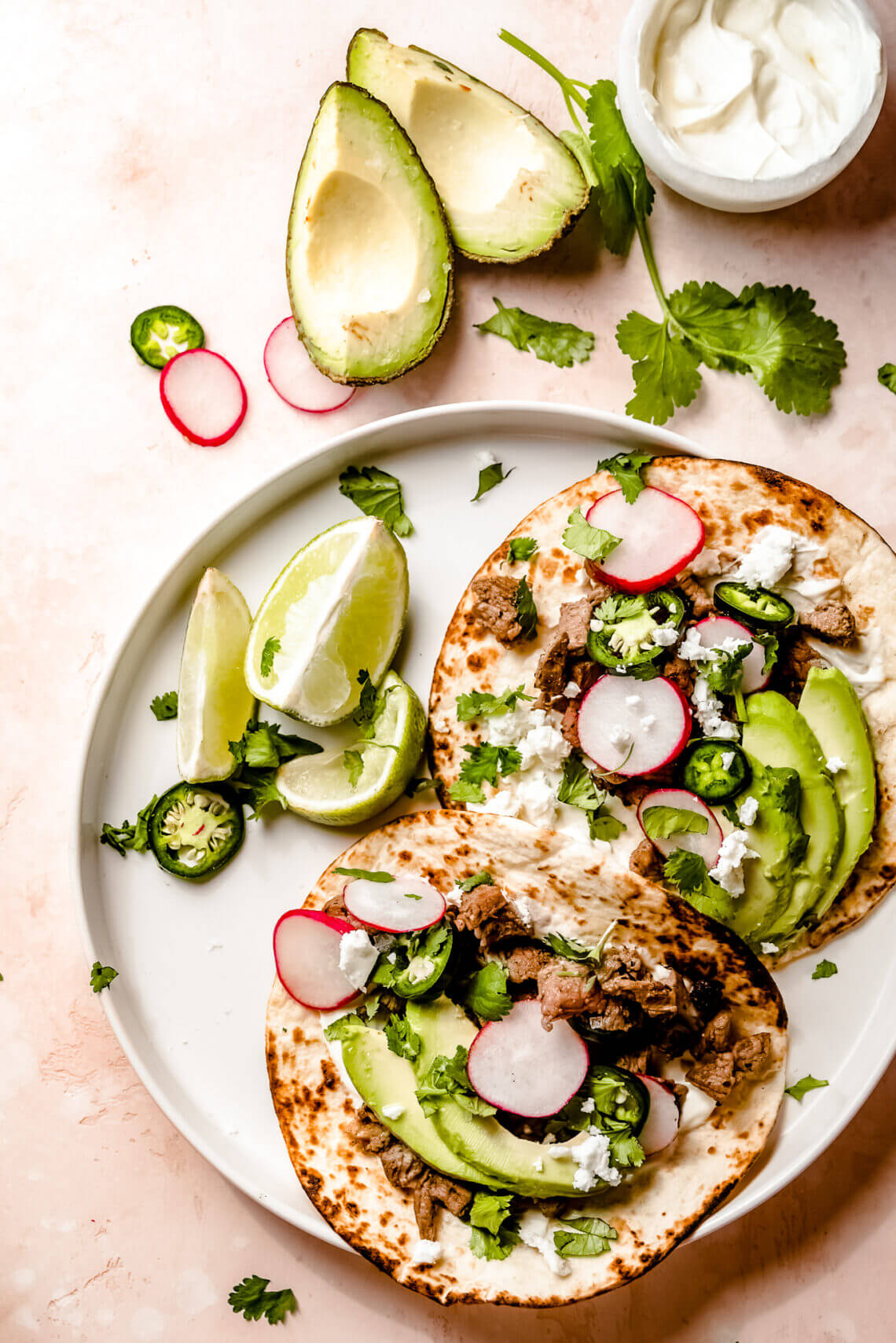 The taco is one of my favourite meals because it's so easy to vary with the toppings. You can go vegetarian, serve it with fish or with beef like I did here.
Carne Asada
Carne asada is marinated beef grilled on a high heat. Then cut on cubes and grilled again shortly.
You could eat the beef as is, with some grilled veggies but I love it on tacos.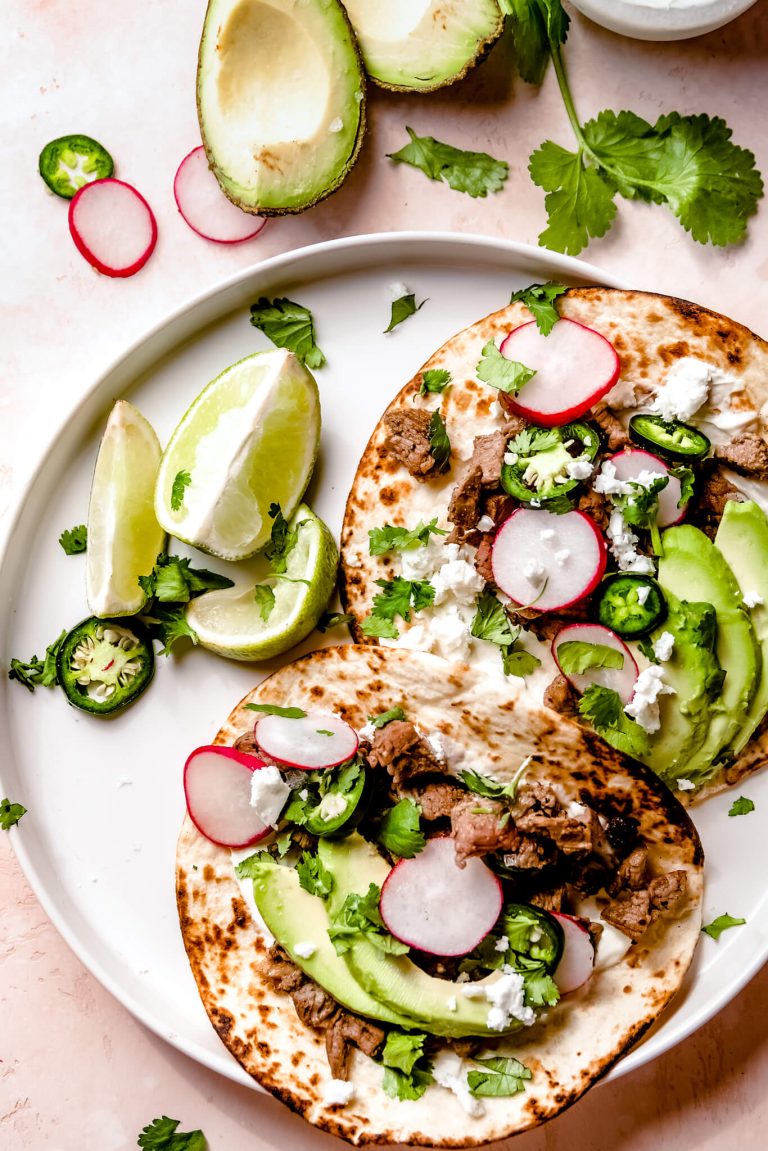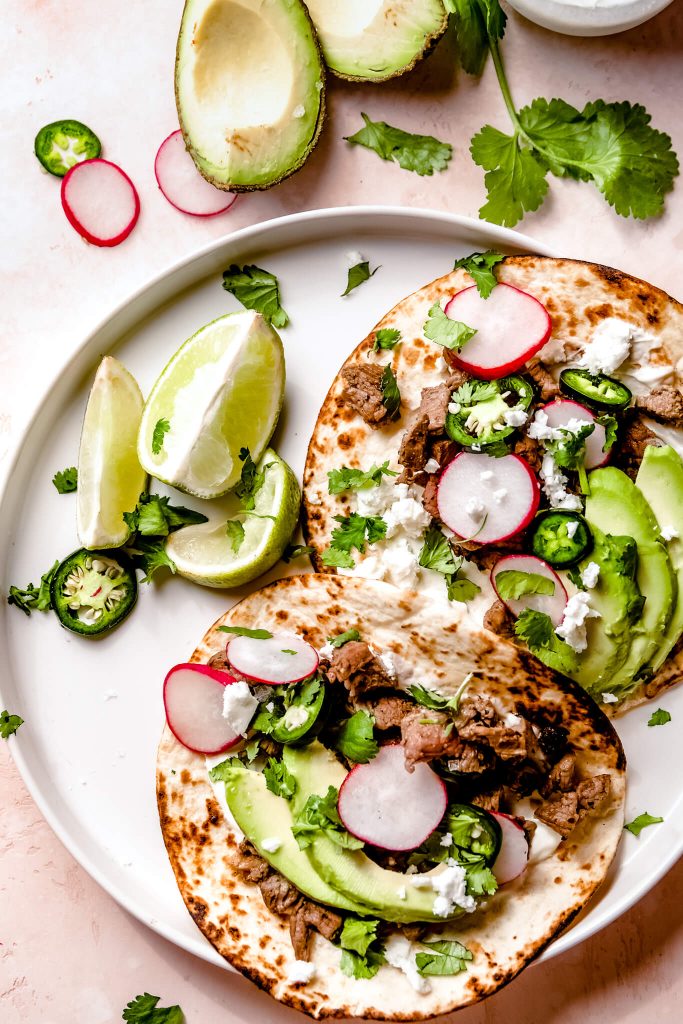 Bavette
The traditional cut is bavette, flank steak, but you can also used a regular steak if that's easier to come by.
Carne Asada tacos
Ingredients
1

flank steak a 400 grams

4 a 6

small tortillas

1

avocado, sliced thinly

4

radishes, sliced

1

jalapeno, sliced

handfull

fresh coriander, cut finely

40

grams

feta, crumbeled

creme fraiche

1

lime, cut in wedges
For the marinade
4

tablespoon

olive oil

2

limes, juiced

1

orange, juiced

1

jalapeno, chopped

4

cloves

garlic, chopped

handfull

fresh coriander, chopped

1

teaspoon

cumin powder

1

teaspoon

salt

1/2

teaspoon

pepper
Instructions
Mix all the ingredients for the marinade and pour over the beef. Let this this in the fridge for an hour.

Remove the beef from the marinade and bake on high heat until seared. Let it rest for 10 minutes and then cut the beef in cubes.

Heat up the tortillas by placing them directly above a flame. Turn often to make sure it doesn't burn. You can als heat them in a dry hot skillet.

Bake the beef cubes until all sides are seared and the beef is hot.

Divide some creme fraiche onto the tortilla and top with beef, avocado, radish, jalapeno, feta and coriander. Serve with a wedge of lime.