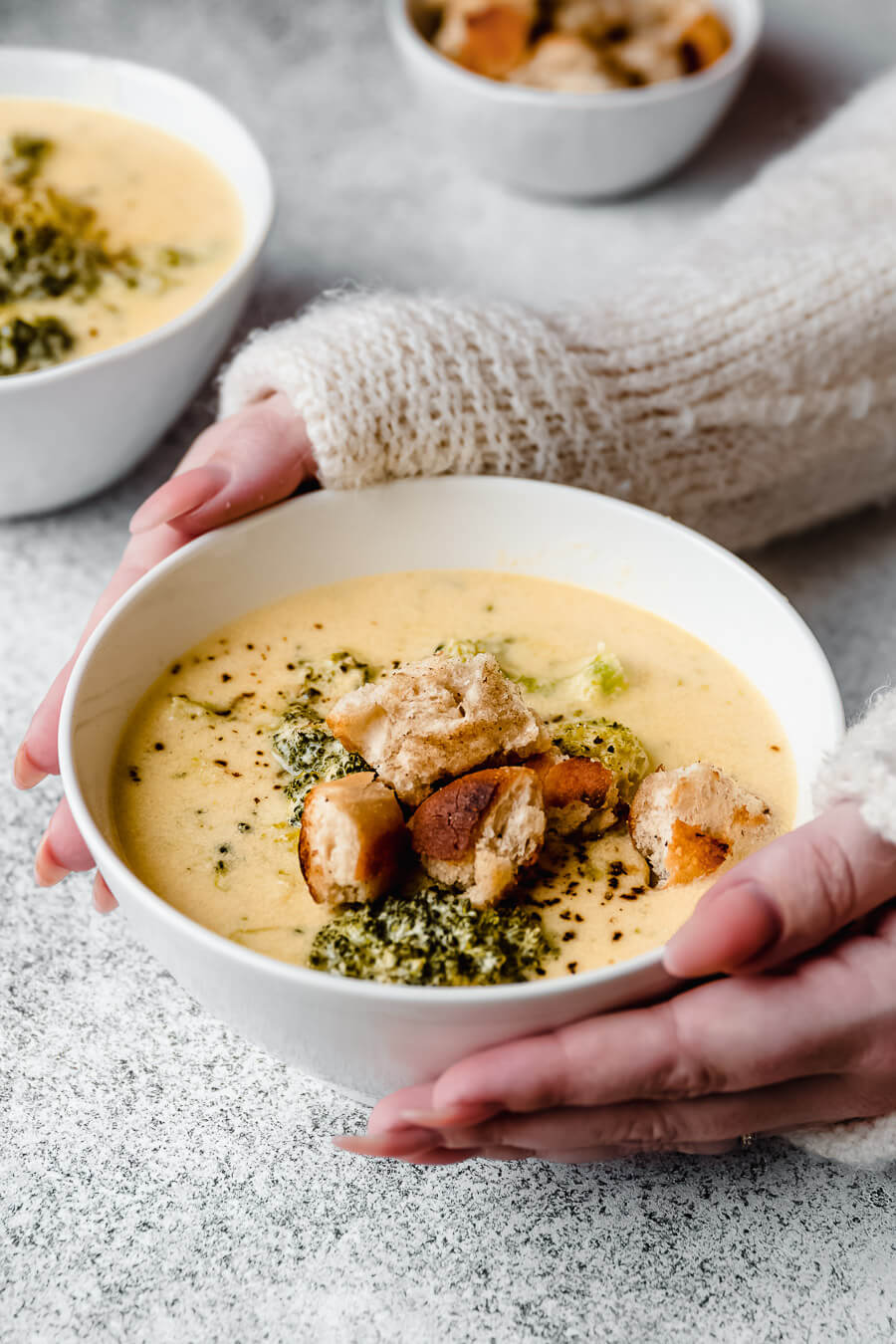 Don't think 'this is a soup so it must be healthy'. Nope, this is a comfortsoup, it's very filling because of the cheddar and double cream.
Half & half
Okay, so in the Netherlands we don't really have half & half. I had to google it and what comes closest is what we sell as coffee creamer. Weird right? But you do need that higher fatcontent. If you're using only milk the cheddar won't melt correctly.
Cheddar
Use a good cheddar for this soup, it's one of the main ingredients so the flavour really depends on it.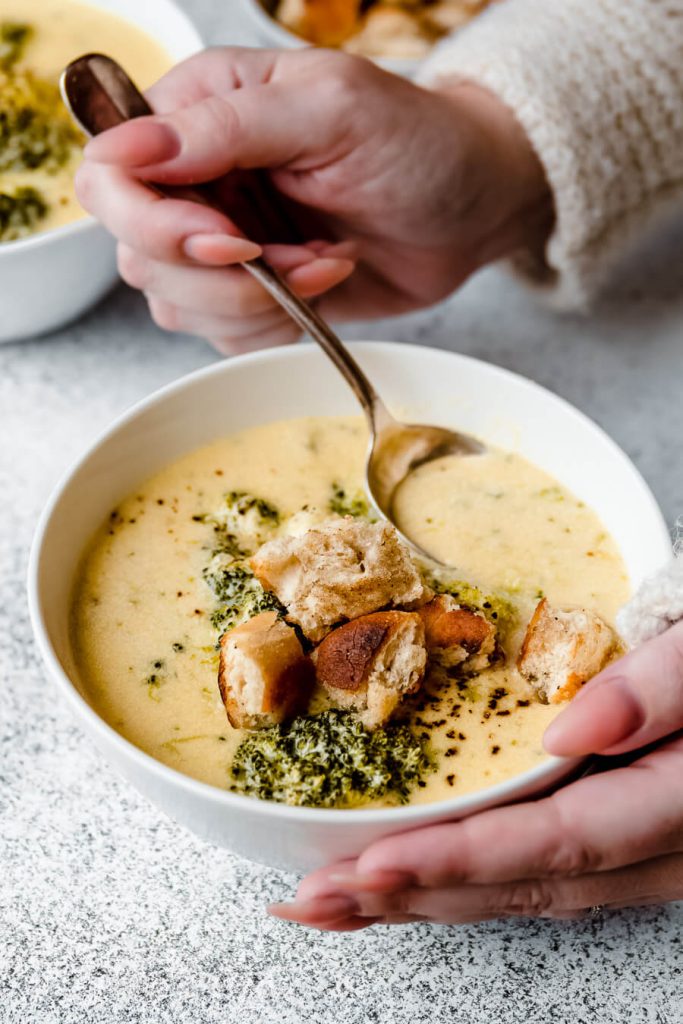 Croutons
I had some leftover bread so I made my own croutons. They work great in this soup.
Broccoli cheddar soup
Ingredients
40

grams

butter

40

grams

flour

1

onion, diced

400

grams

broccoli

75

grams

cheddar

500

ml

chickenstock

200

ml

half & half

pepper and salt
Instructions
In a high pan melt the butter and sweat the onion. Add the flour and stir for 2 minutes. Ad the half and half bit by bit and stit until there a no lumps.

Add the cheddar and stir until melted.

Add the stock and the broccoli. Let the broccoli steam with the lid on until cooked.

After about 15 minutes, when the broccoli is cooked, season the soup with pepper and salt.

Serve immediately, optionally with croutons.