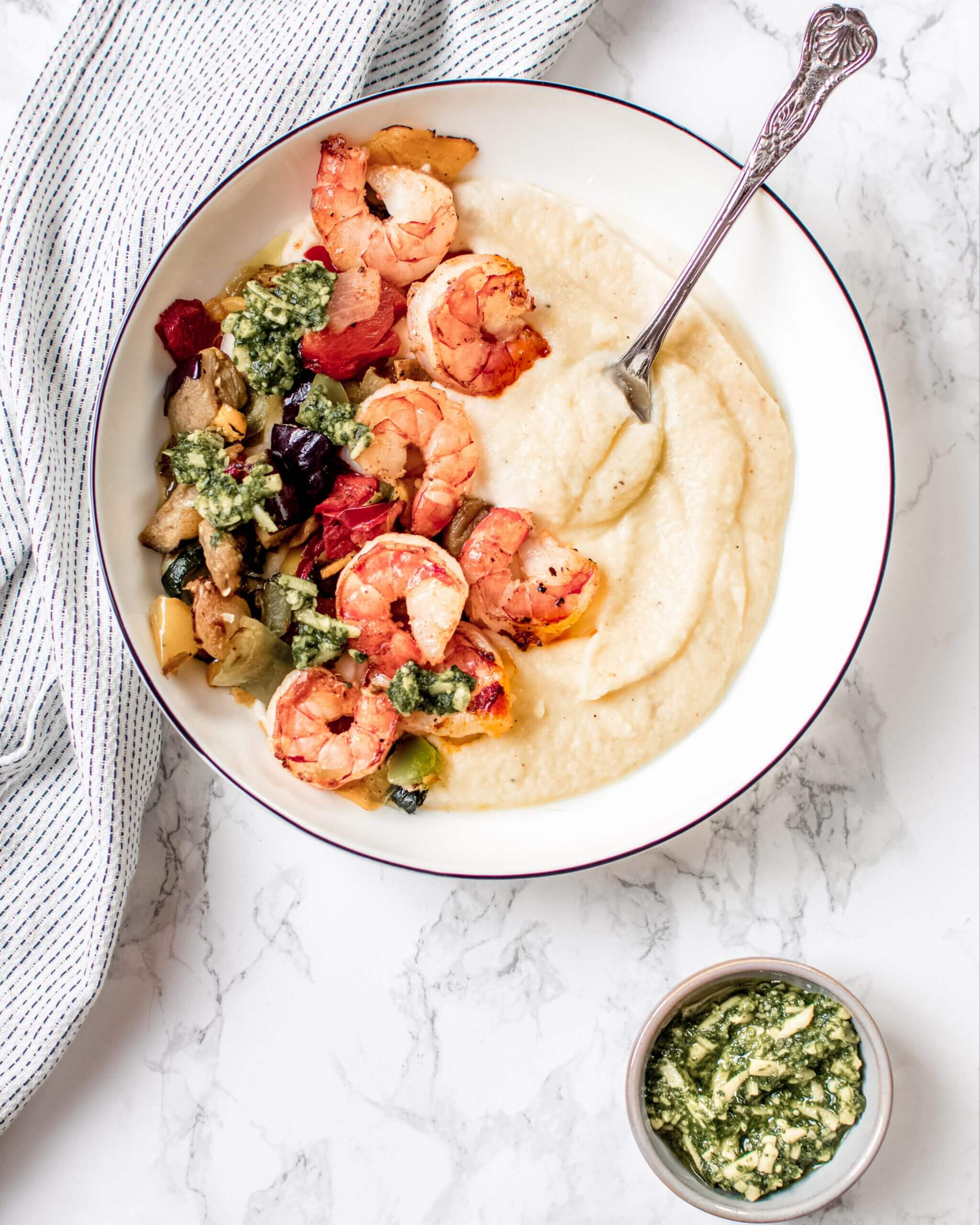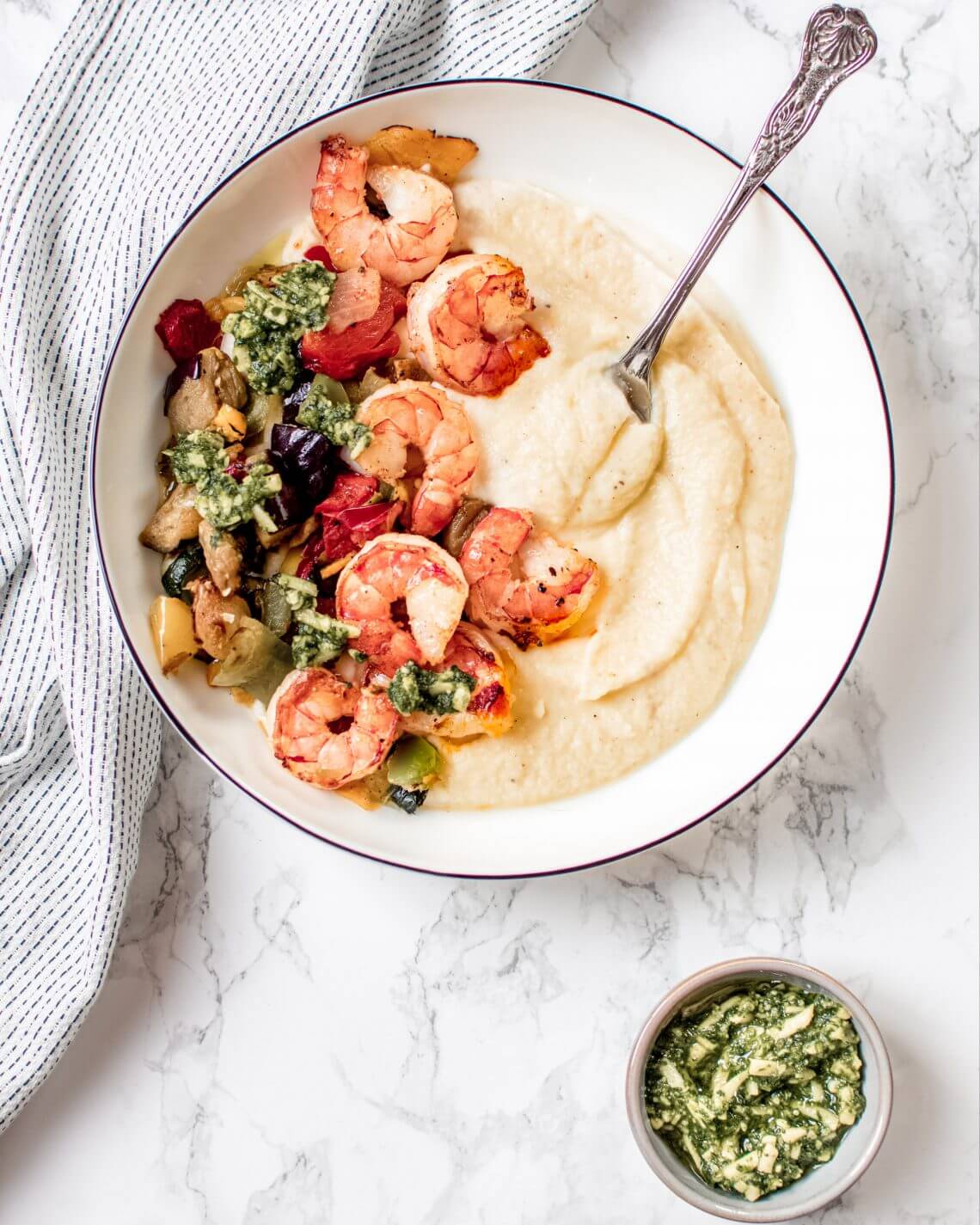 During the week I try to eat as much lowvarb as possible. It can be quite tricky because you're so used to eating carbs during your meal.
cauliflower puree
I love to make a cauliflower puree. I actually like this more that the regular puree if I'm being honest, not much of a contest...I don't really like potatoes. Also, I put cheese and creme fraiche in this puree.
I combine this dish with the spicy meatballs or baked shrimp with grilled vegetables of with stir fry spinach. Everything is possible!
Grilled vegetables and pesto with matured cheese
I bought already grilled vegetables for this dish. These are frozen and you can bake them quickly until hot. I furthermore put some matured chesse in my regular pesto recipe, click here to go to that recipe.
Shrimp
A quick tip. Do you know how to cook shrimp without them gettin grubbery? Always buy raw shrimp. I usually buy the frozen kind, defrost them under running cold water andpet them dry with a paper towel. Heat a pan with a bit of oil medium to high heat and bake them until pink.
Necessities
You will need a food processor of blender to make this puree.
cauliflower puree
A lovely lowcarb puree as a substitute for the regular potato puree. Also perfect if you want to eat more vegetables.
Ingredients
1

whole cauliflower

60

grams

cheese, grated

2

tablespoon

creme fraiche

pepper and lots of salt

pinch

nutmeg

chili pepper to taste
Instructions
Clean the cauliflower and boil until soft. Don't add any salt into the water, we'll add salt later.

Drain the cauliflower until completely dry.

Put the cauliflower into the blender or foodprocessor and add the cheese, creme fraiche, pepper, salt and nutmeg. Cauliflower is a bland vegetable so don't be too cautious with the salt.

Puree until you have a nice and thick puree. If it's too thin, put the puree back in to a pan and cook until it thickens.
Notes
You can evaporate the excess moisture by cooking the puree after blending it.