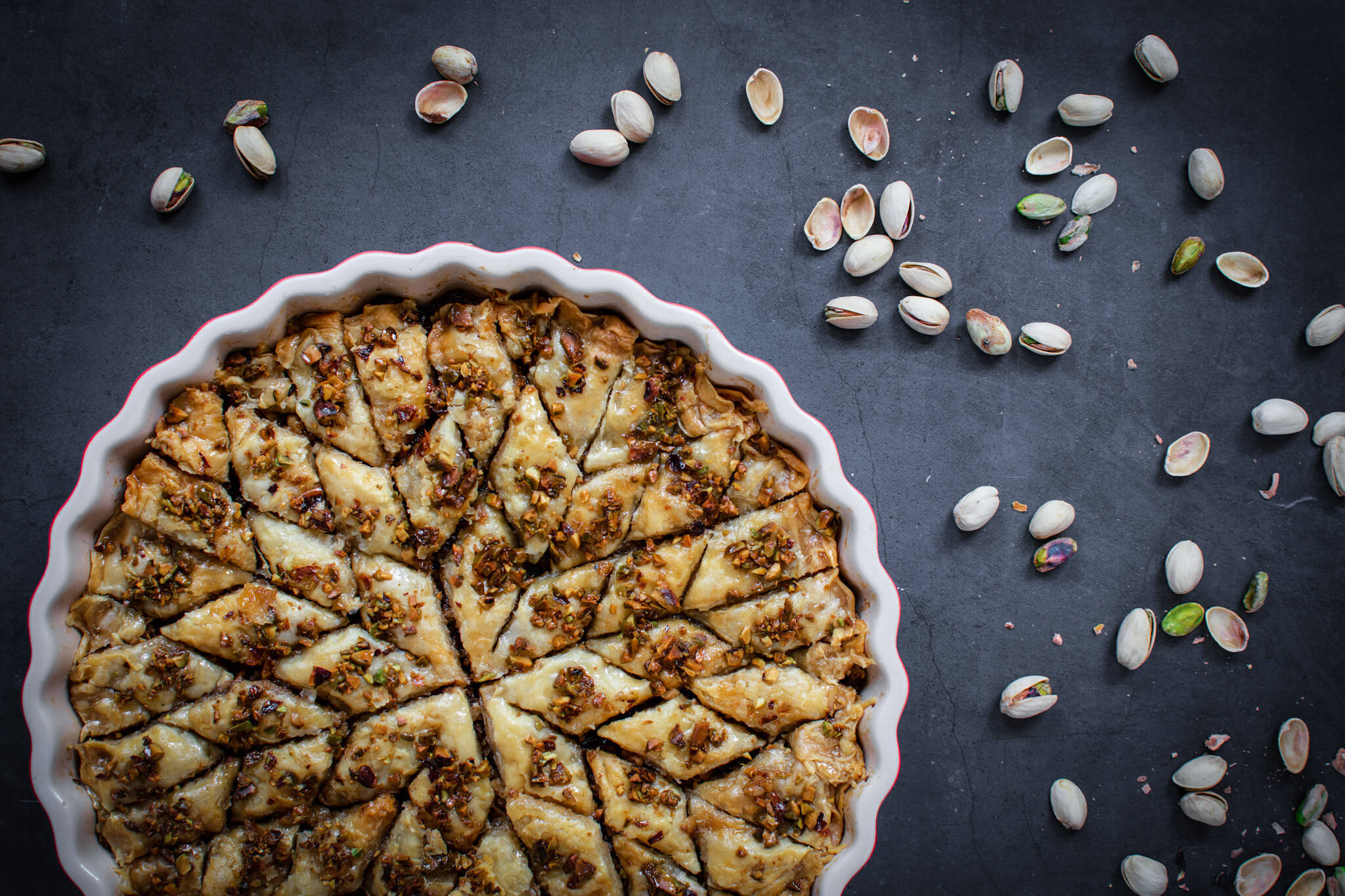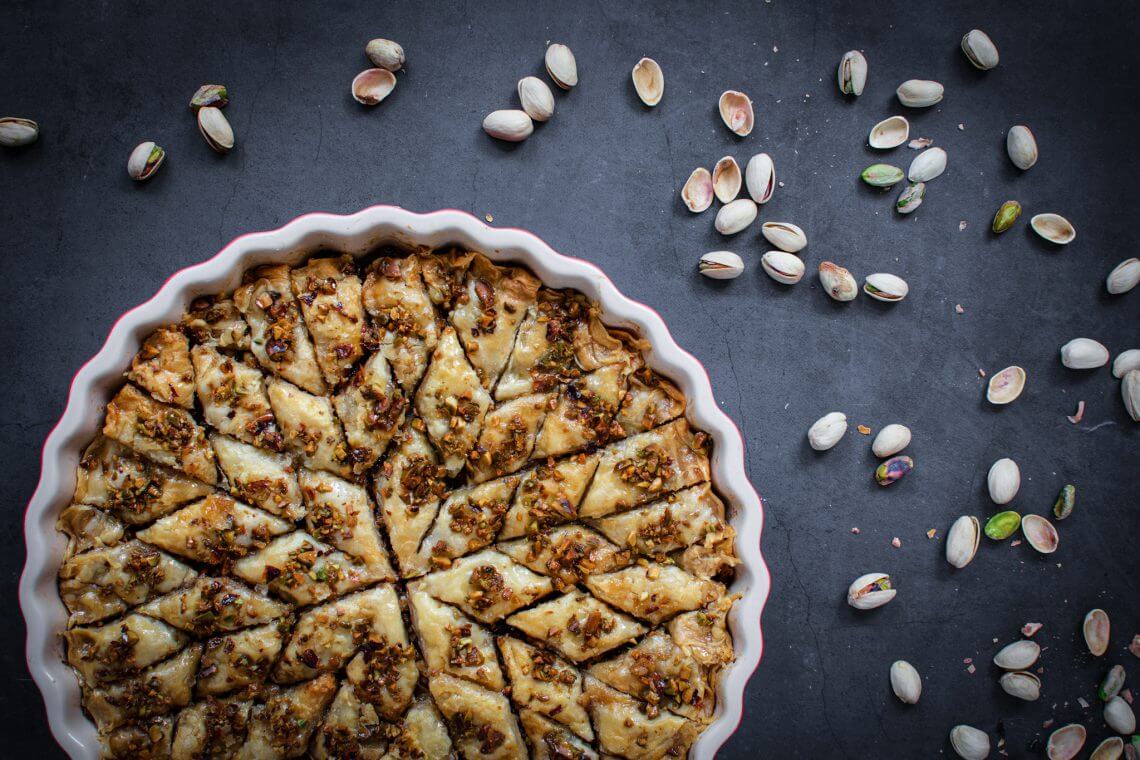 I wanted to not just make baklave but also make filo dough. Making filo isn't as hard as you might think!
Baklava = Greece
Whenever I think of baklava I think of Greece. You usually get a huge piece after dinner, sometimes even with whipped cream or icecream. I'm telling you that after making baklava yourself you'll never enjoy eating that again.
What? Why? Because this is so much better? Nope, this is just as good as the Greek baklava but I can't say better. No, it's because now you'll see how much calories goes into this dish. It's insane!
Filo dough
Filodough is very thin dough used for a lot of pastry dishes. Mostly it's bought premade but it's not that hard to make it yourseld. You can find the recipe over here..
I must say it's a huge difference with store bought. That's usually very dry and kind of brittle and homemade is very supple and soft even. Remarkable to see.
How to cut?
You can cut in all different shapes but I like this pattern for a round baklava

Baklava
Ingredients
20

sheets

filodough

250

grams

butter

2

tablespoon

cinnamon

2

tablespoon

clove powder

300

grams

walnuts

200

grams

pistachio
voor de siroop
400

grams

sugar

80

grams

honey

300

grams

water

the peel of 1 lemon

stick of cinnamon
Instructions
Melt all the butter in a pan and grease your ovendish.

Put in the first filo layer and grease with butter. Repeat 9 times so you have 10 layers of filo dough with butter on every layer (this is what makes it crispy).

Put the nuts (optional: hold some pistachio nuts back for garnish later on) with the cinnamon and the clove powder in a foodprocessor and pulse until finely chopped.

Divide this mixture onto the filo. Then layer the next 10 sheets of filo dough on top, again grease each layer with butter. Then let this cool off for 15 minutes in the fridge (so it's easier to cut your baklava).

Preheat the oven to 150 degrees celcius.

Cut the baklava in your preferred style, I cut mine like shown above.

Optional: Garnish your baklava with some chopped pistachio nuts.

Bake the baklava for about 1.5 to 2 hours or until the layers are goldenbrown and crispy.

In the meantime, make the syrup. Add all the ingredients for the syrup in a pan and heat up until the sugar has melted. Then let it cool off again.

Remove the baklava from the oven and immediately pour over the syrup. You'll hear it crackle, it's a lovely sound.

Now for the hard part. Let your baklava cool off completely before serving. The syrup needs this time to get soaked up and harden out so your baklava won't fall apart during eating.