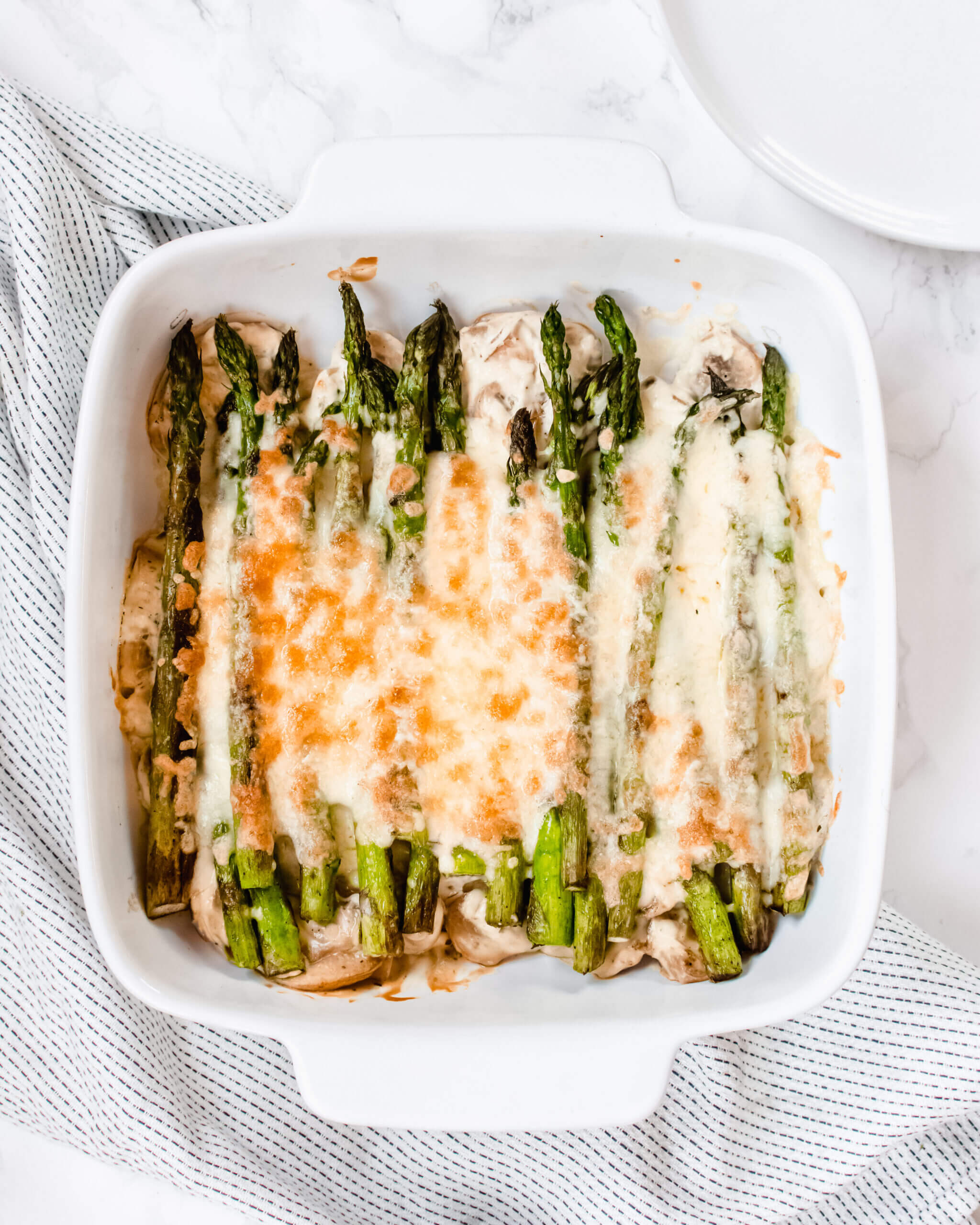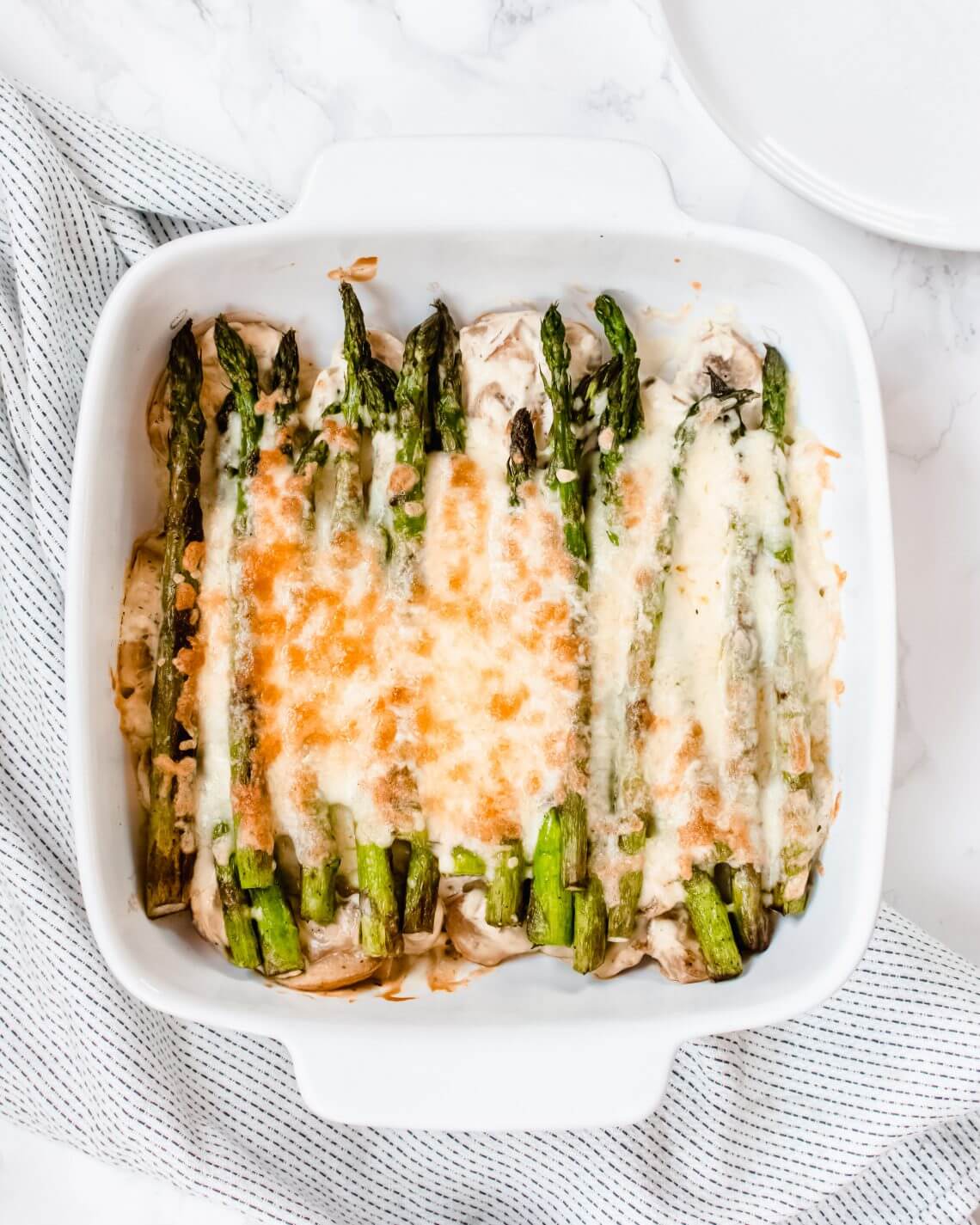 Asparagus mushroom gratin
I had no inspiration for dinner so one thing that's always great is a gratin.
Lowcarb
Bart eats lowcarb so we often eat stuff like this. High in fat, loc in carbs and lot's of veggies. A perfect keto meal.
Lot's of veggies
Combine the 400 grams of mushrooms and the 350 grams of asparagus and you'll immediately reach your daily need of vegetables.
Gratin
It doesn't feel like lot of veggies because of the gratin. Serve this with a steak and you'll be very happy!
Asparagus mushroom gratin
Asparagus mushroom gratin
Ingredients
400

grams

mushrooms, cut in slices

350

grams

green asparagus

100

grams

cream cheese

2

cloves

garlic, chopped

70

grams

grated mature cheese

pepper and salt

olive oil and butter
Instructions
Preheat the oven to 200 degrees celcius.

Cut off the wooden ends of the asparagus and grill in a bit of oil until cooked.

Bake the mushrooms until brown, season with salt and pepper.

When the mushrooms are cooked, add the garlic. Then turn off the heat and add the cream cheese. Stir.

Put the mushrooms in an oven dish first, then top with the asparagus and divide the cheese on top.

Grill until the cheese has melted nicely, about 5 to 10 minutes.