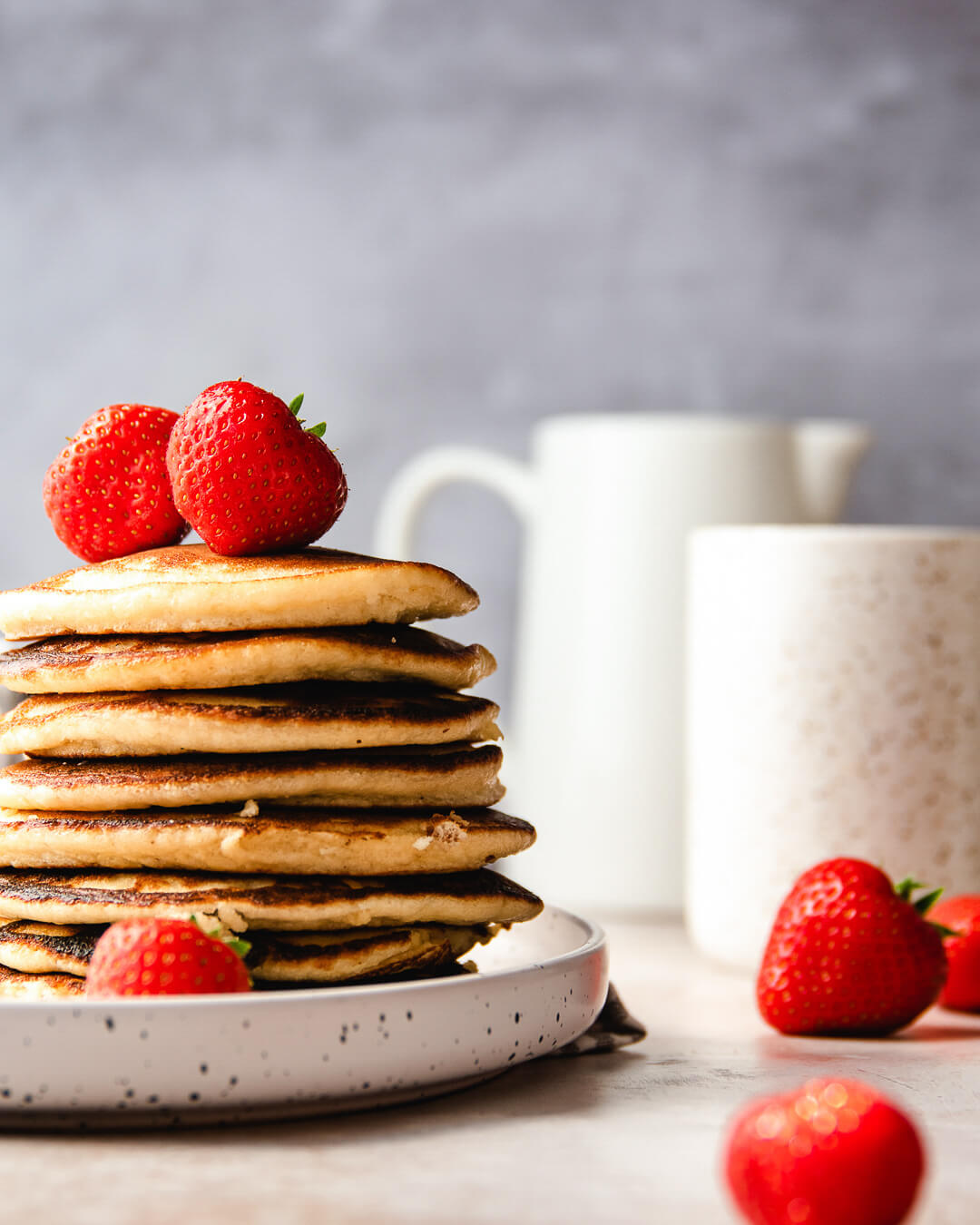 Lowcarb almondmeal pancakes
I have a few amazing pancake recipes online, like these American pancakes with buttermilkbut my husband eats lowcarb so he can't have those.
Almond meal pancakes
The pro's for making them with almondmeal is that they're more nutricious and they fill you up longer. The cons is that the keep a grainy structure.
Lowcarb syrup
My husband did say you really need to eat these with lowcarb syrup and/or butter but that's how we eat regular pancakes as well.
Lowcarb almondmeal pancakes
Lowcarb almondmeal pancakes
Ingredients
100

grams

almondmeal

120

ml

milk

2

eggs

1

teaspoon

baking powder

1/4

teaspoon

salt

1

teaspoon

vanilla essence

oil or butter for baking

Optional: Erythritol sugar replacement through the batter
Instructions
Whisk the eggs with the milk, vanilla, salt and bakingpowder. Then add the almondmeal. You want a thick batter that will run off your spoon. If it's too thin, let your batter sit for a while. Almondmeal will take in a lot of moisture.

Heat up a bit of oil or butter and bake 2 pancakes at the time, about 2 tablespoons per pancake. Repeat untill your batter is gone.

Serve with lowcarb syrup and or butter and fruit.